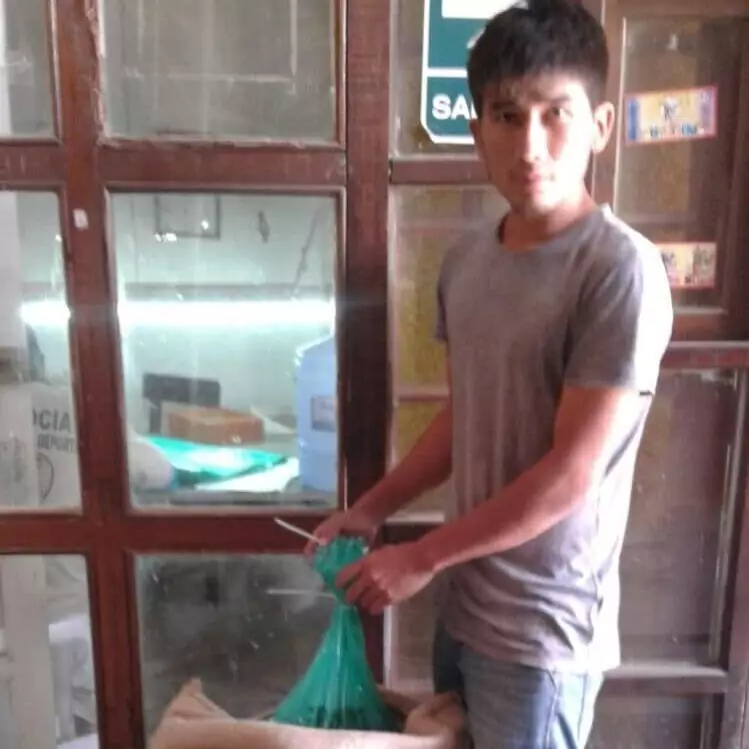 Our first Producer Profile is about German Carranza Baboza in Peru.
A wonderful collaboration!
We have been working with German since 2017, importing micro-lots from his farm in El Palto, in the Amazonas region of Peru. Connected through one of our past co-workers who knows German well, the first contact was made and the relationship with German established. Over the past 4 years, we have been cultivating that relationship, attempting to build the volumes ordered from him year to year, whilst offering feedback on the various experiments he has undertaken into processing methods and new varietals.
German´s family
His family have been working with coffee since 1965 in the Caserio district of the Amazonas. With an altitude of 1600masl, the 14 Hectare (140.000m2) farm has been maintained by the Carranza family since then. Of the 12 Carranza children, German and 4 of his siblings have been involved in the cultivation and harvesting of the coffee trees from an early age. In 2017, as German was just 25 years old, Carranza senior officially divided the farm. Withholding 4 Hectares for himself, the 5 children involved in the farm each received 2 Hectares to manage as they saw fit.
German´s enthusiasm
Spurred on by samples of speciality crops brought to him from Sumatra by a friend, German's adventures into the varying processing methods began, starting to dive into the tricky and time-consuming world of Natural and Honey processes with a huge amount of passion. He has also started planting new and exciting varietals (including rare geisha varietals) and has raised the quality of product to a speciality level.
His passion doesn't stop there. Due to a lack of Micro Mill on the farm, German drives the green coffee to the Juan Marco el Palto Mill in Chiclayo, which is 400km away and takes over 8 hours to drive due to the poor street conditions, often having to make the journey many times a week. Once milled, the coffee is then transported to the docks from Paita by the Industrial San Antonio S.A logistics company.
We massively appreciate the work German does, and love receiving updates from him about the research and experimentation he continues to do. Also, we're really looking forward to the next batch samples from his first crop of Geisha!!!
Thank you German!
Online Shop: