The world of
Coffee
We have developed four training modules that can be attended individually or in combination.
The seminars should be fun, but of course, also informative and educational!
Sign up for one of our seminars and learn all about espresso, latte art, brewed coffee, and sensory science.
As there are no legal requirements regarding Corona, we have also decided to run the seminars without recovery, vaccination, or test certificates. Should the legal situation change, we will, of course, have to take this into account accordingly. In general, however, we ask you to follow the general hygiene rules. Thank you for your understanding!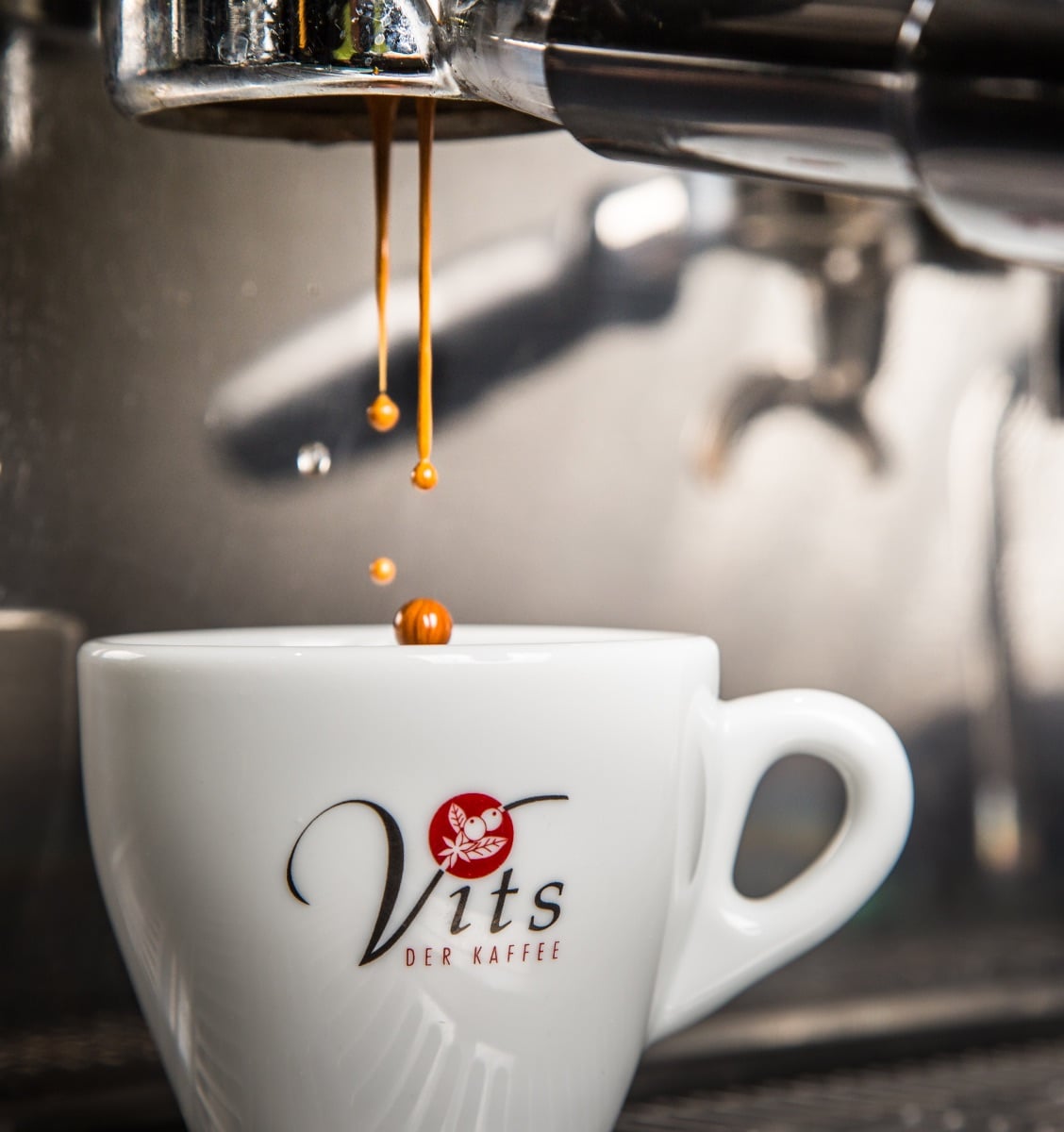 Our seminars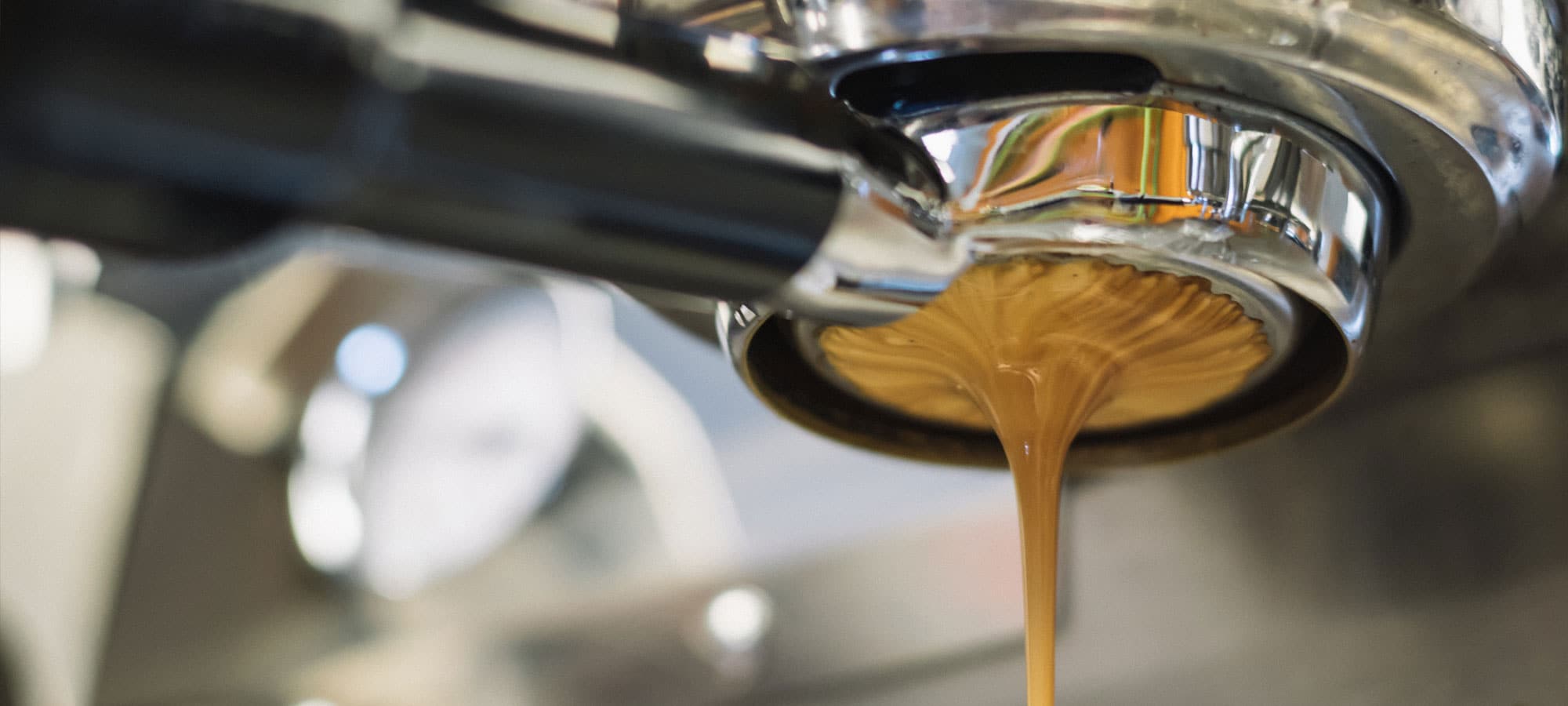 Module 1 – Espresso
The aim of the module is to …
…to prepare a "perfect espresso" with us. The main aim is to realise that there are many factors that influence the taste.
The key to an optimally prepared espresso lies in the correct handling of these factors.
Learn how the portafilter machine works
Practise the technique of "tamping" and experiment with different settings of the grinder
Learn about the influence of different parameters on extraction and taste
Learn about so-called "brewing recipes"
Prepare coffees from different regions of origin and make the most of their special characteristics
Price: 59,-EUR per person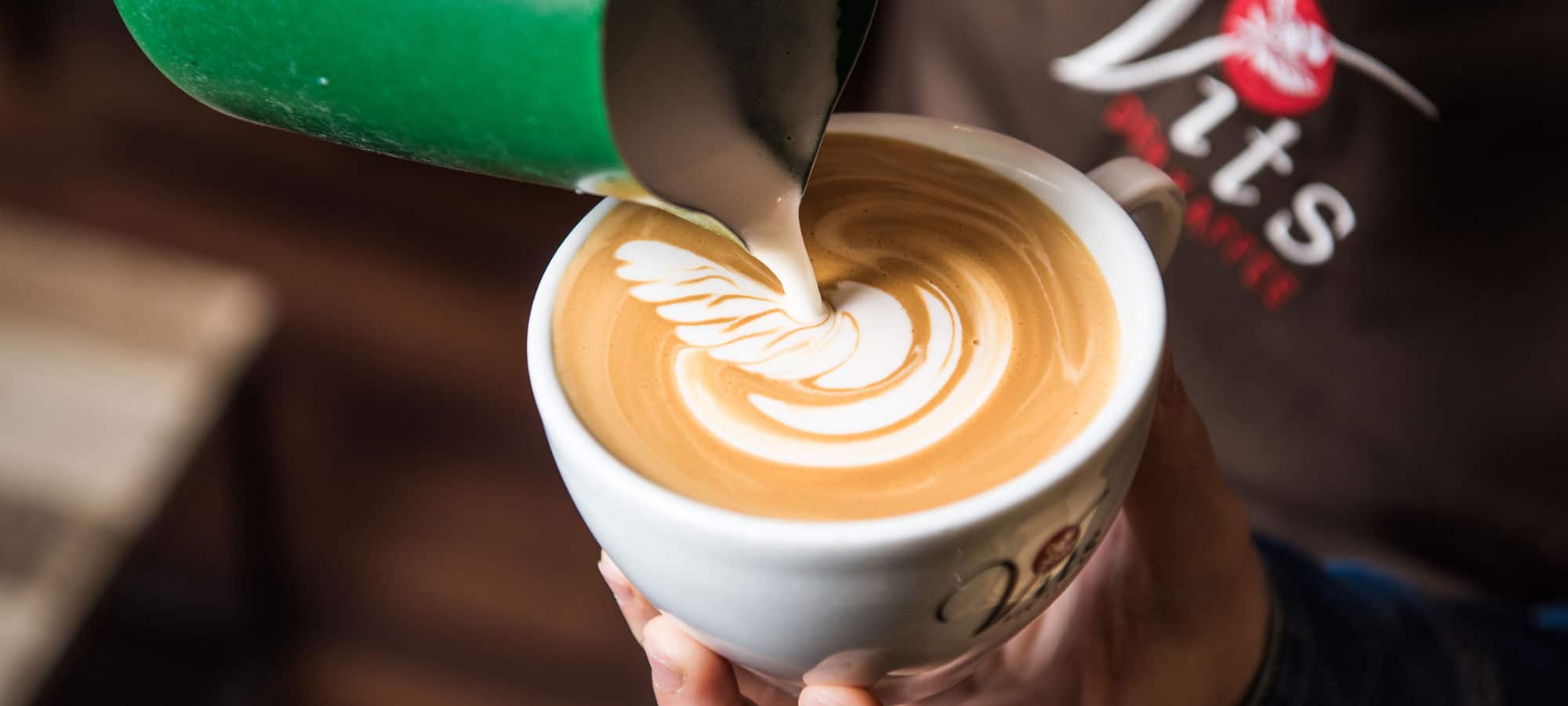 Module 2 – Latte Art
The aim of the module is to …
to create the perfect milk foam and learn the different techniques of pouring.
Therefore, it is called: foam, foam, foam and pour, pour, pour.
The theory taught should help to recognize and avoid own mistakes.
Learn the technique of milk foaming in theory and practice
Prepare a "classic cappuccino
Practice different motifs such as "heart", "leaf" and "tulip" according to your previous knowledge.
Discover the variety of possible artworks based on the basic motifs and test your newly learned skills
Price: 79,-EUR per person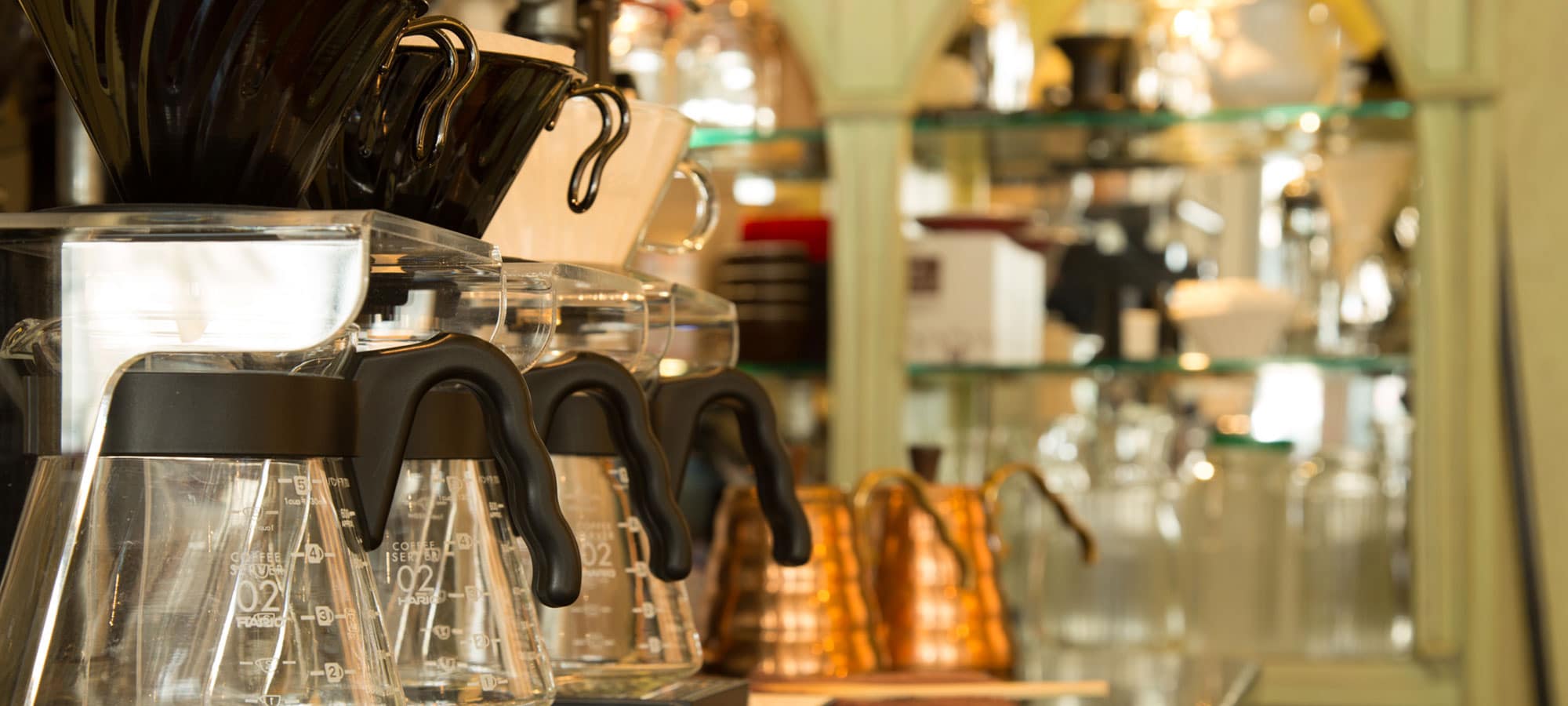 Module 3 – Brewed coffee
The aim of the module is to …
to experience the aromatic diversity of coffee. This is also possible with simple brewing methods, as long as you follow a few basic rules.
Together, we bring out the best in single-variety coffees, in particular, in terms of their flavor characteristics.
Learn about different brewing methods like the V60, the Kalita and the Chemex filter, as well as French Press or AeroPress
Prepare coffee in different brewing methods with our help
Compare the taste of the differently prepared coffees with each other
Understand the influence of grind, water, temperature and time
Find out the ideal degree of roasting for you from light to dark
Learn the advantages and disadvantages of each method
Price: 59,-EUR per person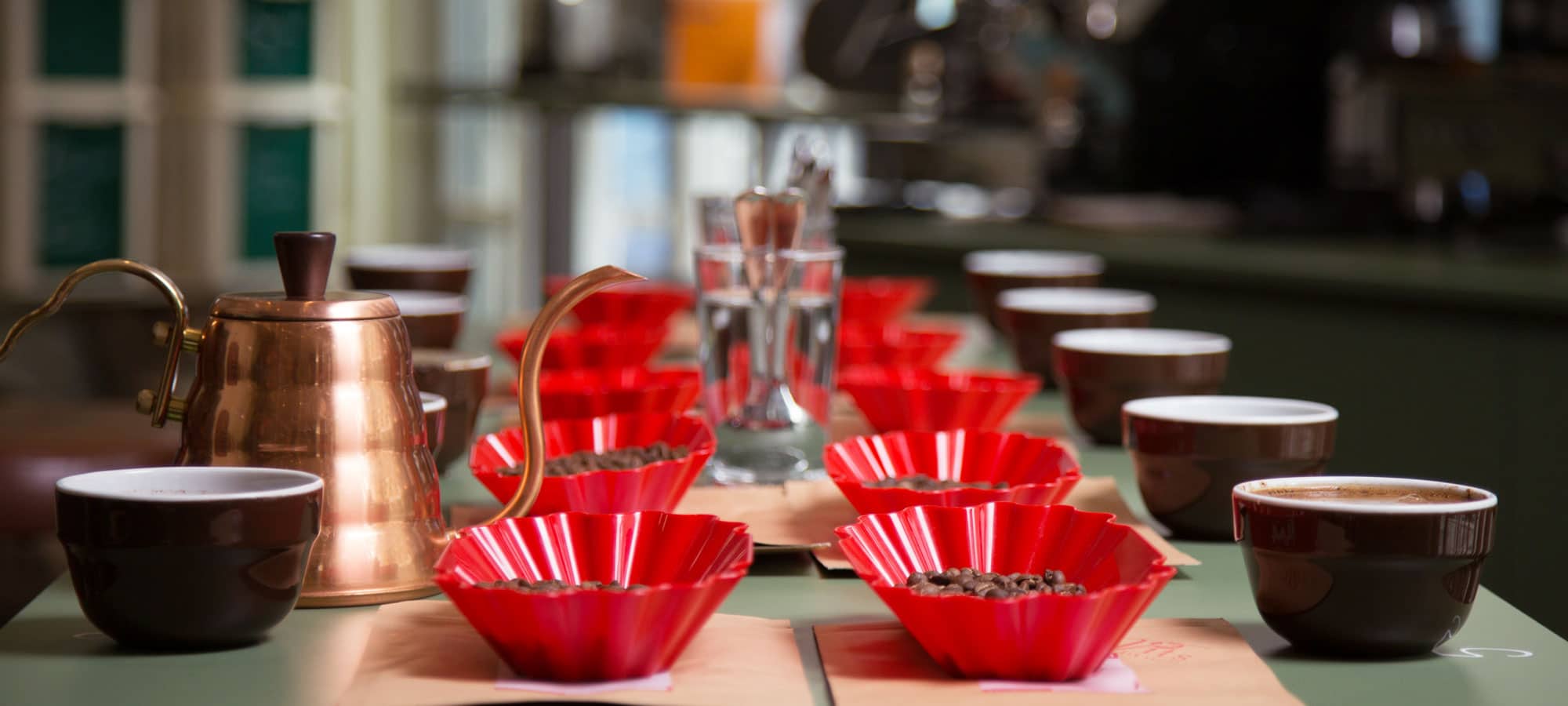 Module 4 – Sensors
The aim of the module is to …
to sharpen the senses, to train sensory skills in relation to coffee and to put what is felt into words. One's own taste always remains individual,
because it is linked to expectations and experiences – and that is allowed!
Start with a few simple sensory exercises
Enter the variety of the world of coffee flavors with the help of the "flavor wheel
Take part in a professional tasting ("Cupping")
Experience the great differences in taste of different growing countries, processing and roasting degrees in the cup
Find out what you like so you can be fit next time you buy beans
Price: 59,-EUR per person

No suitable date there?
If there is no suitable date, you are welcome to contact us using the form below. We will then try to find an individual appointment in consultation with you.
It is important to know:
The modules"Espresso","Brewed Coffee" and"Sensory" usually take place Thursday or Friday evening from 18:00 or Saturday morning from 9:00. In exceptional cases, appointments can also be made on Sundays.
The"Latte Art" module will only take place in the evening after closing time, as we need the café's portafilter machine for practice. In principle, this training is possible on all working days .
Please fill out the following form to contact us or to make an appointment. Ideally, you should indicate directly when you would generally have time for training.
We ask for a little patience, as it takes more time to find an appointment when you make an individual appointment.
Thank you for your understanding.
[borlabs-cookie id="recaptcha" type="content-blocker"]Google reCAPTCHA wurde geladen.[/borlabs-cookie]